This decorative cast aluminum mailbox can be easily inserted into a column, pilaster or wall. It features a tough powder coat finish in three different colors. Not Included, optional over-sized masonry box that will hold seven days of mail, select Optional Mail Container above. Match the Manchester® with an optional newspaper box or address plaque.
Face-plate: 11-1/4″w x 14-1/4″h x 1-1/2″d
Masonry Box: 8.5″w x 12″h x 16″d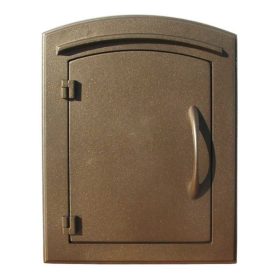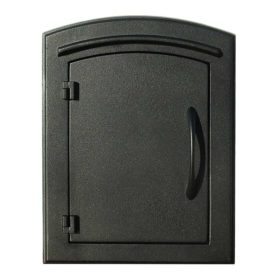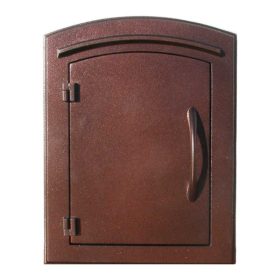 Optional Face-plate Logos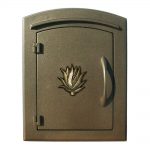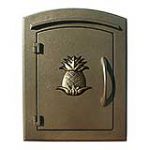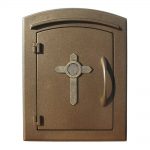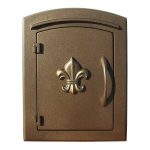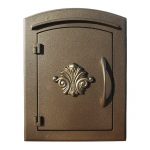 Optional 

Polymer

 

Non-Locking Mail Container

Optional 
Polymer Mail Contianer with Locking Steel Door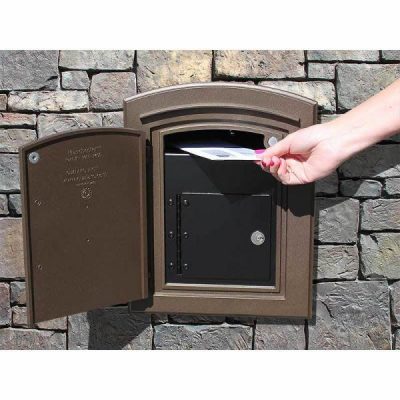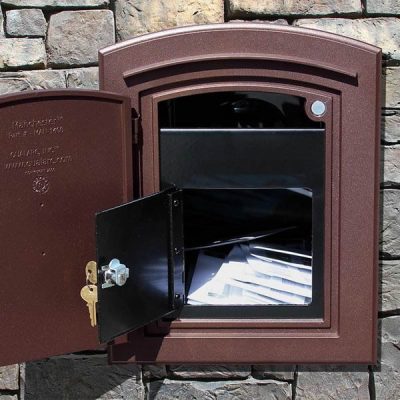 Add Security to Our Manchester Mailbox
Locking insert converts non-locking Manchester into a locking mailbox. Made of black powder coated steel. Includes 3 keys.
Locking door 5″ x 5″
Mail slot: 6″W x 1-1/2″H
Important Note: This conversion kit will only work with the QualArc style Manchester mailbox. If you are purchasing the conversion kit for your existing Manchester mailbox, please verify that your mailbox has a QualArc stamp on the inside of the mailbox door.
Optional Masonry Flag in Red or Black

Mailbox Flag For Stone, Brick or Stucco Column
Stainless Steel Masonry Flag with bracket allows use of a flag on masonry columns. A great accessory for any column mounted mailbox.
Dimensions: 1.5″ x 7″ (Flag)
Optional Address Plaques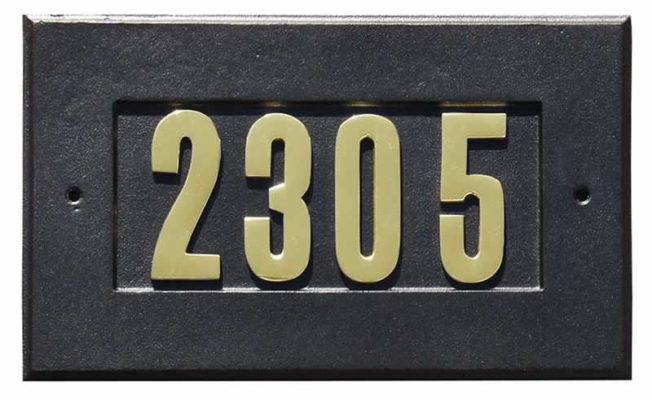 Address Plates For Masonry Applications
Our Manchester Address Plates are a perfect match to our Manchester Mailbox. Cast address plaque with 3″ numbers
Dimensions: 11″ x 6-1/2″
Plaque Color: Black, Bronze or Antique Copper
Number Color: Bronze or Silver
Optional Newspaper Holder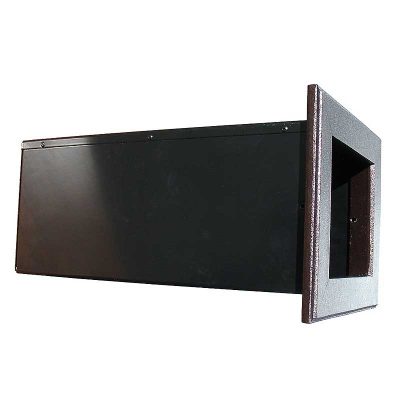 Add On Newspaper For Masonry Mailboxes
Add a newspaper box that matches your Manchester Mailbox. Cast aluminum frame with black masonry box.
Frame Dimensions: 11″ x 9-1/4″
Insert: 9″ x 7″ x 15-3/4″