Streetscape Inc. Post Mount Mailboxes Westchester – Newport – Crafstman – Capistrano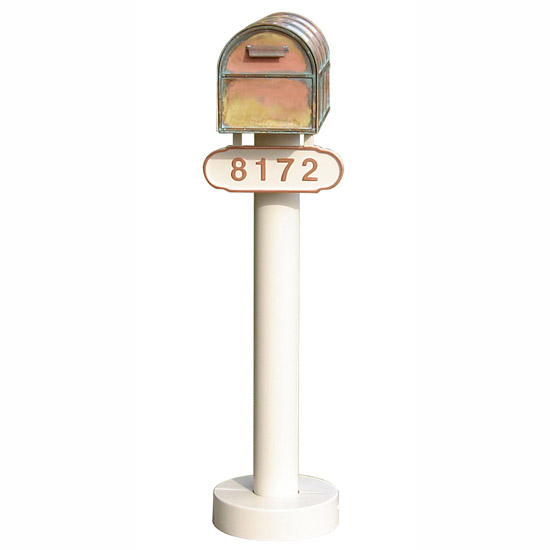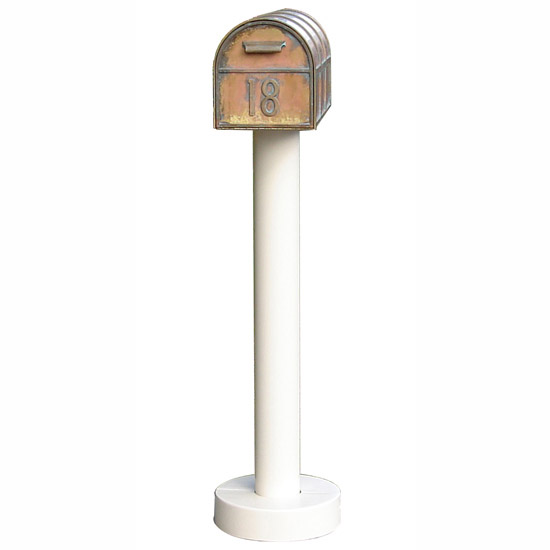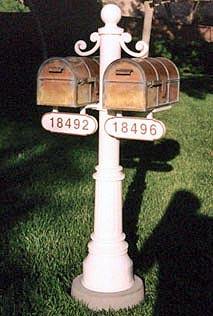 2 Westchester Mailboxes with Double Newport Post
Call for Pricing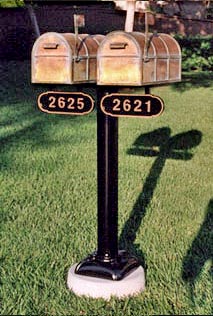 2 Westchester Mailboxes with Double Stanard Post
Call for Pricing
Streetscape Mailboxes Product Information
Brass Mailboxes
Made from heavy gauge solid brass sheet and bar stock, our mailboxes are hand made in USA.
The Westchester Mailbox for example has over 150 individual spot welds and each component is hand cut.
We take pride in offering only the highest quality workmanship, resulting in a heavy, solid, refined feel.
The flags sit straight and the movement is smooth as we insulate the mounting hardware with two nylon sleeves.
The door uses a solid brass or stainless steel continuous hinge and magnetic catch. It has uniform seams and
snaps shut, just as you would expect from a well built automobile.
Our brass products are truly pieces of art, each one with it's own individual character.
Aluminum Mailbox Poles
Made from aircraft grade aluminum tube and U.S. cast aluminum components, using our own custom patterns.
Each component is full seam bead welded  to the pole on top and bottom, resulting in a unibody appearance and feel.
All components are reinforced to eliminate the potential for bending and braking.